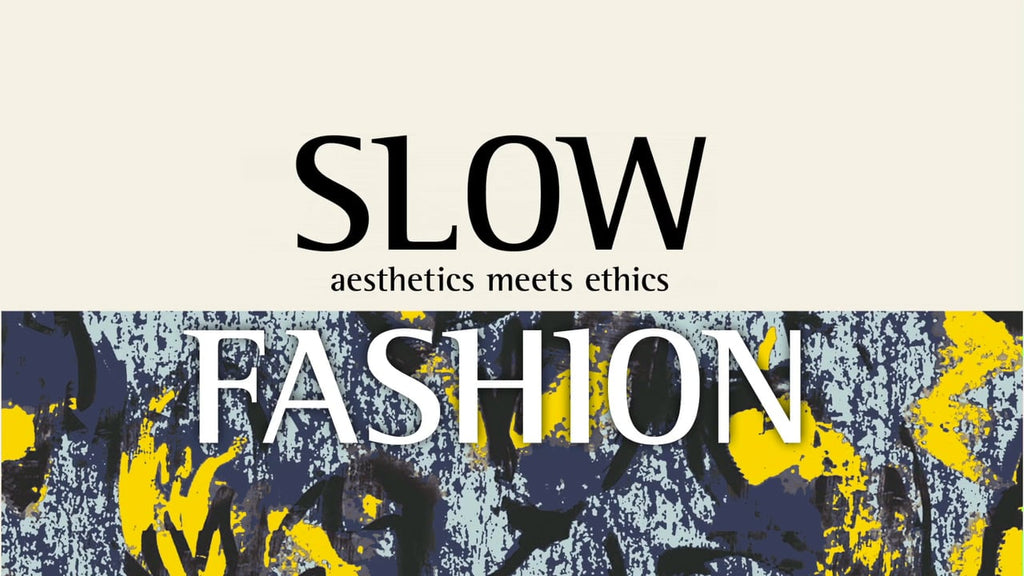 You might of heard the term "slow fashion" before. So what is it? For starters, it's neither a line or style. It has no particular season and it's not some trend. Slow fashion is a movement.
Its aim is to provide an alternative to the big name clothing companies, aka "fast fashion." However, it's not just about buying from independent designers or boutiques. It's about fixing the environmental and humane problems of the fashion industry. Hear how this movement is helping and why you should be part of it.  
Environmentally Friendly
Every year, America will throw away about 14 million tons of clothing. Although there are programs in which you can donate your clothes, about less than 20% of these items are sellable. That's a lot of waste.
Slow fashion designers tend to focus on getting the best available materials. Not only do their clothes look good, but they'll last a lot longer than fast brands. We know this, because at Twig, we have first hand experience with the products we sell. They're pieces that are intended for you to value and keep for a long time.
With fast fashion clothing, you can pretty much tell which year and season it came from. Their business model relies on the idea that you'll buy a piece, wear it for a few months, toss it out, and come back for something new. Slow fashion is more flexible and has more of a timeless quality to it. The more clothes you truly value, maintain, and keep means less material in landfills. Plus, there are many online trading communities for trading slow fashion clothing.
Transparency and Ethics
Another great part of slow fashion is that you'll know where it came from.  Even when it's made overseas, these designers will go to great lengths to make sure that they find manufacturers that treat their employees well. Many of these places, on top of having a positive social impact on their communities, tend to produce a higher quality product as well. When it comes to fast fashion on the other hand, it's all about profit until some news story exposes them.
At Twig, you can actually look up many of the designers of the clothing that we sell, and know how it's made. We wouldn't sell a piece of clothing if would couldn't stand behind its manufacturers.
Uniqueness and Rarity
This is more of an aesthetic bonus, but slow fashion embodies the idea of clothing as art. Bringing home something crafted by these designers is like taking home a painting or a sculpture. What's even better, is that you get to take this piece of art with you wherever you go. Much like purchasing art, you're also buying something that's either unique or hard to find. When it comes to slow fashion, there's almost a "thrill of the hunt."
Some designers are very selective of where their clothing is sold. Stumbling on a piece made by such a designer is way more satisfying than regular clothes shopping. This is one of the main things that we strive for with our hand-picked selection at Twig.
It's About Making a Difference
Maintaining style and what you believe in aren't mutually exclusive. With slow fashion, you'll get peace of mind, along with a piece of clothing that you'll truly cherish and love. Fashion itself is about creativity, self-expression, and the community around it. Who we choose to support has a great impact on tomorrow. This is even better when it's a win-win situation for everyone involved.
Drop by Twig today to check out our current selections and find a piece that makes a positive impact.